GO TERRAIN Application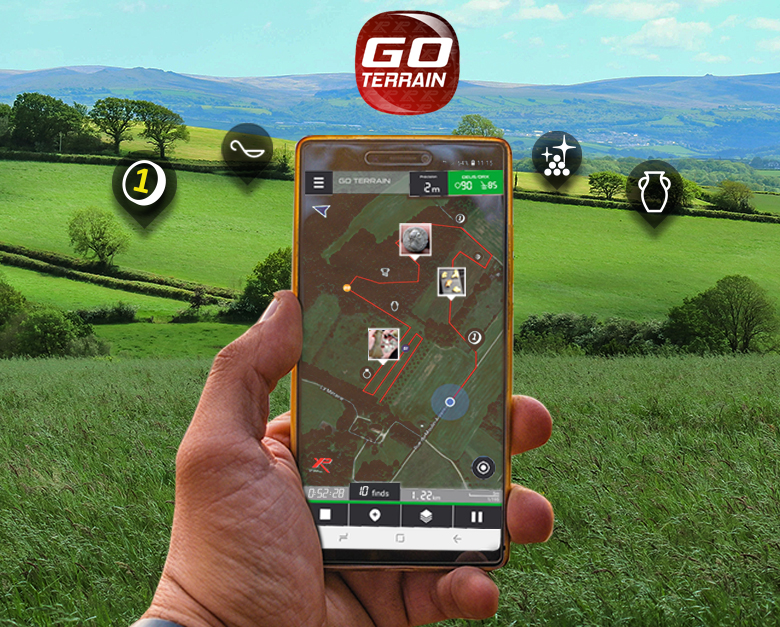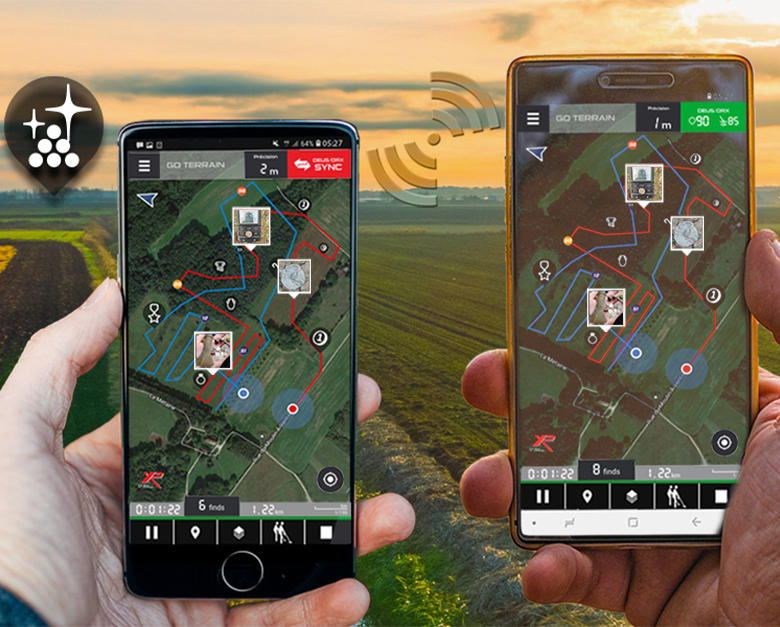 GO TERRAIN Application
Record and share your journeys and discoveries!
GO TERRAIN is a unique application dedicated to metal detection, available to everyone, regardless of the detector brand.
However, if you own an XP detector, you will have access to additional innovative features.
Explore the key benefits and features of GO TERRAIN below.
Download GO TERRAIN directly from the App Store or Google Play.
Available from iOS version 14.0 or Android version 9.0 onwards.
GO TERRAIN

Connect your XP detector to GO TERRAIN. Display your targets in real time with their Target ID.
Record all your tracks, alone or in a group.
Visualise in real time the position, the track and the finds of your colleagues.
Share and enrich your terrain database over time.
You can add up to 3 photos per find, 2 videos and a voice recording.

OUR PACKS
STANDARD
Unlimited solo activities
Unlimited finds
Connection to DEUS II / DEUS / ORX
Access to all free maps
PREMIUM
Access to group mode
Unlimited solo and group activities
Unlimited finds
Connection to DEUS II / DEUS / ORX
Cloud connection (saving finds, activities, and group mode)
Access to all free maps
Other accessories