GO TERRAIN Application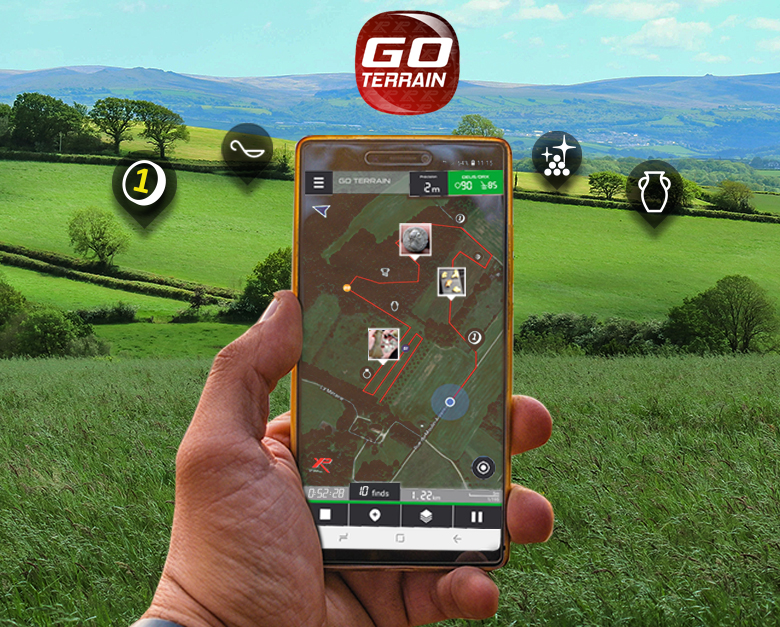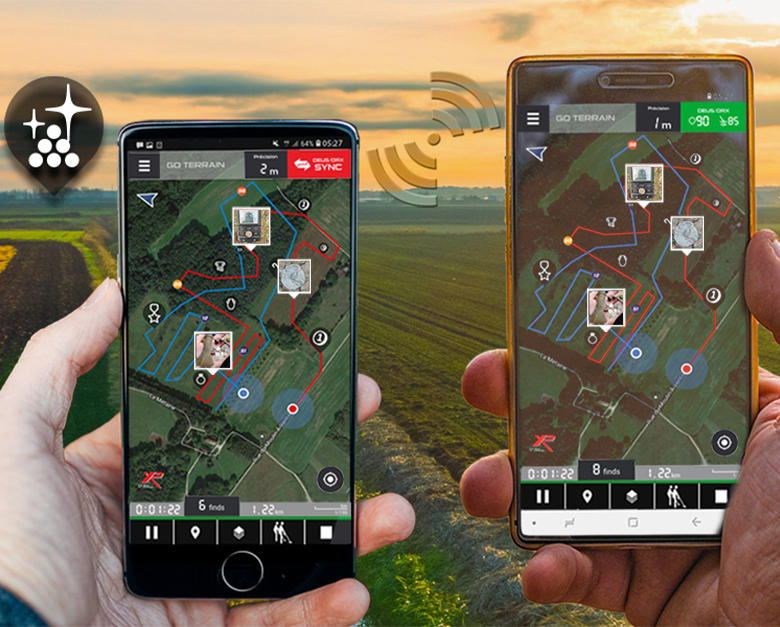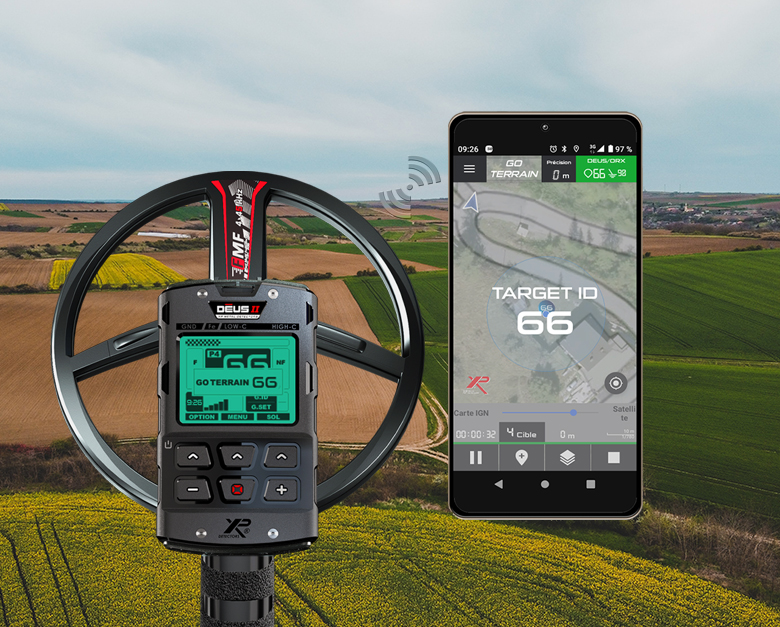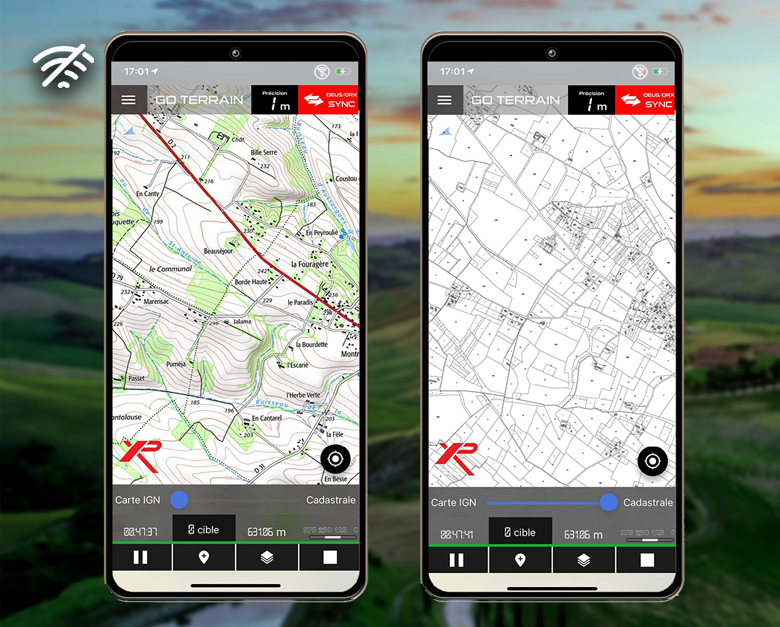 GO TERRAIN Application
Record and share your journeys and discoveries!
Available on Google Play and the App Store.

GO TERRAIN

Geolocate your targets
Record your tracks
Save your activities
Whether you are a novice or a professional, use the Go Terrain application with ease whatever your activity: detectorist, hiker, photographer, archaeologist, meteorite or mushroom hunter, ... then GO!
Create solo or group activities (depending on your subscription) which include:
Users' tracks (tracks, number of km covered)
Users' finds (numbers, information and details of each target, videos, photos, ...)

Record your target locations with icons, images, target ID, videos and voice notes.
You can add up to 3 photos per find, 2 videos and a voice recording.
Register your targets using a choice of 3 simple options:
Manually (with wired mode / other machines)
Automatic (with connected DEUS II / DEUS / ORX)
Push (with connected DEUS II / DEUS / ORX)

Other accessories