GO TERRAIN Application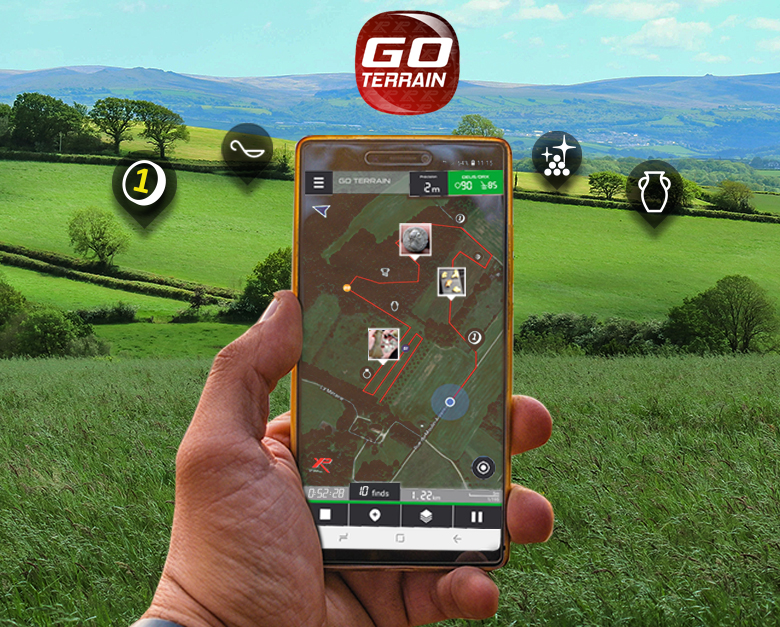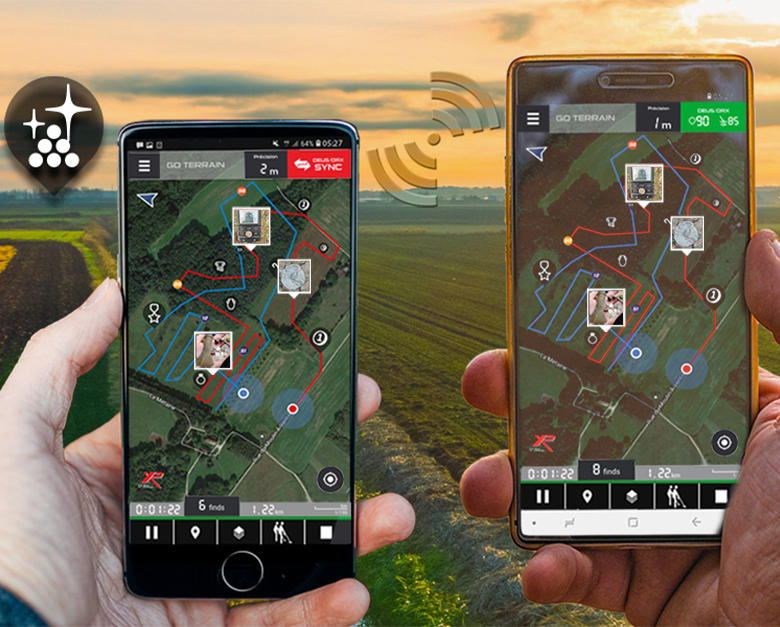 GO TERRAIN Application
Record and share your journeys and discoveries!
Available on Google Play and the App Store.

GO TERRAIN

Connect your XP detector to GO TERRAIN. Display your targets in real time with their Target ID.
Record all your tracks, alone or in a group.
Visualise in real time the position, the track and the finds of your colleagues.
Share and enrich your terrain database over time.
You can add up to 3 photos per find, 2 videos and a voice recording.

Benefit from Ordnance Survey, Land Registry and Aerial cartographic backgroundsand consult them, even without network connection.

Other accessories